Custom Street Signs
Creating custom street name signs is a unique way to add a personal touch to your city neighborhoods or private property. These signs can serve as distinctive markers for special locations while providing both functional and aesthetic value. To create your own custom street name signs, you must first consider the design aspects, including the size, color, and typeface, as well as the materials and manufacturing process that will best suit your needs. Start by selecting a design template or creating your own from scratch, paying attention to the standard guidelines for street name signs in your area. Choose a layout that is easy to read from a distance and consider using highly reflective materials to ensure visibility at night. For the sign material, we use strong aluminum to withstand various weather conditions. When installing the signs, ensure they are securely mounted at the correct height and angle for optimal visibility and compliance with local regulations.


STEP 2: Select Suffix Here > > >
Signs will be manufactured as shown in simulator and usually ship within 1 to 4 business days. Choose size, style, and color.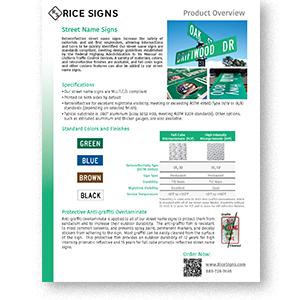 Click to download PDF Spec sheet for street name signs
Short Movie showing how to make custom highway signs.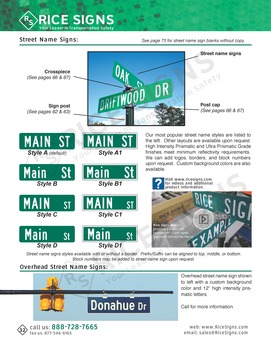 Catalog Page 32
Click to view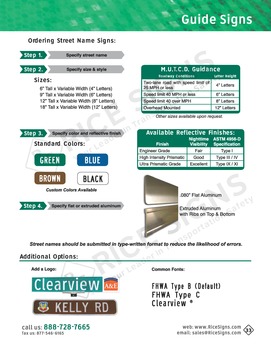 Catalog Page 33
Click to view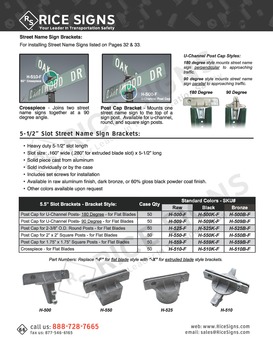 Catalog Page 66
Click to view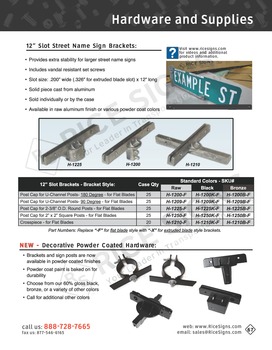 Catalog Page 67
Click to view
The length of street name signs varies from 18" to 48" wide.
Street Name Signs are double sided.
Federal M.U.T.C.D. SKU # D3-1.
Signs are on .080" aluminum with radius corners.
High Intensity Prismatic street same signs meet Minimum Retroreflectivity Requirement as required by the FHWA.
Please note that posts and street name sign brackets are sold separately.
The signs produced by our company are manufactured to exceptionally high standards using top-quality materials. We understand that the appearance and durability of our signs are crucial to the success of our customers' businesses, so we spare no effort to ensure that our products meet their expectations. We have a rigorous quality control process in place to guarantee that each sign that leaves our factory is free of defects and is built to last. Furthermore, we pride ourselves on our ability to manufacture signs quickly and efficiently, without compromising on quality. We know that time is of the essence for our customers, and we are committed to shipping our products as fast as possible, so they can start benefiting from their new signage without delay.
About Street Name Signs
Custom Road Signs are used to indicate the name of a road. Street name signs most commonly have a green background with white lettering, but they can also have a blue, brown, yellow, white, or red background. Our street name signs conform to Federal M.U.T.C.D. standards, and they are made from high quality retro-reflective films on rust-proof .080" aluminum.
Street Name Sign Sizes
Custom traffic signs are either 6 inches tall (with 4 inch tall lettering), or 9 inches tall (with 6 inch lettering). The 6 inch tall street name signs are for use when the speed limit is 25 mph or less. The 9 inch tall street name blades should be used when the street's speed limit is greater than 25 mph. Larger street name sign sizes can be custom made upon request.
Installing Street Name Signs
We have a variety of street name sign installation brackets that are used to mount street name signs to the top of posts, and to mount one street sign to the top of another sign. Our street name sign brackets include set screws that hold the sign into the blade slot. A standard allen wrench can be used to tighten the set screws onto the street name sign.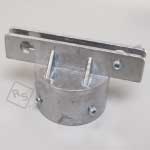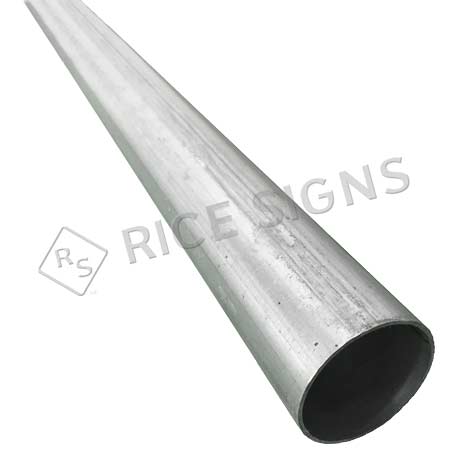 Our round post street sign mount (SKU# H-525-F) is used to mount the first street name sign to the top of a 2-3/8" round sign post. The bracket includes 6 set screws that attach the sign into the slot, and the bracket onto the post.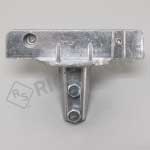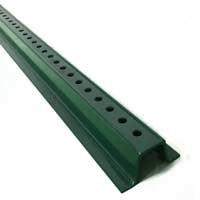 Our u-channel post street sign mounts (SKU# H-500-F or H-509-F) are used to mount the first street name sign to the top of a steel u-channel sign post. This bracket is available in the 180 degree version, with the sign running perpendicular to the direction of travel, and as a 90 degree bracket, with the sign running parallel to the direction of travel. The front of the 180 degree street name sign bracket (H-500-F) is pictured below on the left, and the front of the 90 degree street sign bracket (H-509-F) is pictured below on the right. The u-channel brackets include hardware to mount the street sign in the slot, and to bolt the bracket to the post.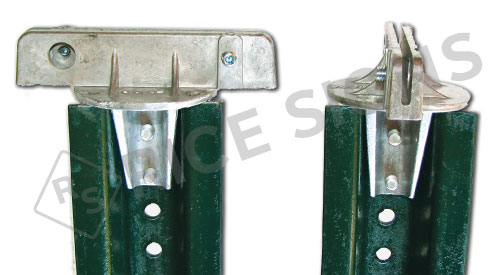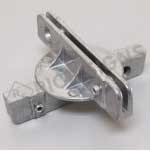 Our street name sign crosspiece (SKU# H-510-F) is used to mount two street name signs perpendicular to one another. The crosspiece bracket includes four set screws to hold the signs into the blade slots. The set screws can be tightened with a standard allen wrench.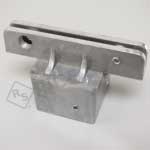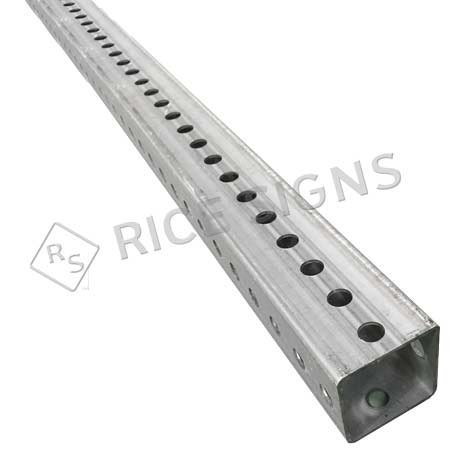 The street name sign mount for square posts (SKU# H-550-F) is used to mount the first street name sign to the top of 2 inch x 2 inch square sign post. The square post street name bracket includes 6 set screws that hold the sign in the slot, and attach the bracket to the top of the square post.
Links to other custom signs
Create custom traffic signs
using different colors and layouts. Select many sizes and design choices all using .080 aluminum with very reflective sheeting.
Create custom interstate signs
for all 50 states that meet the federal MUTCD specifications.
Create custom state route signs
for all 50 states that meet the state requirements for design, quality and reflectivity.