Create Custom Interstate Signs
Our Interstate signs conform to Federal M.U.T.C.D. standards and are made from high quality reflective films on .080" aluminum. Enter a number and state name to customize the Interstate shield. You have the option to create a unique sign that represents your desired state or opt for a sign without a state name. Follow these simple instructions to design your custom interstate sign. Choose your state: Pick from any of the 50 US states to display on your sign. If you prefer not to include a state, simply select "BLANK" during the customization process. Choose your digits: You can pick 1, 2, or 3 digits to be displayed on your sign. For single or double-digit signs, the standard 24 inch sign size will be used. For three-digit signs, please note that a wider sign is required. The dimensions for the three-digit interstate sign will be 30 inches wide by 24 inches tall.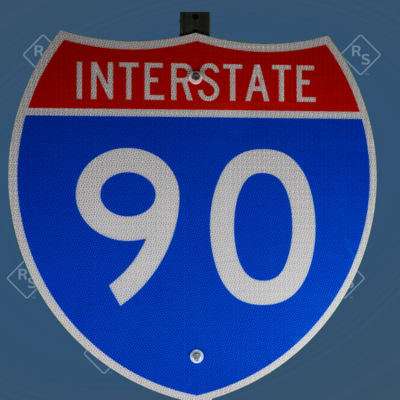 This 360 view shows an actual interstate sign that was purchased from this page. The pictures shows a 24 inch by 24 inch interstate 90 sign without a state name. All 3 digit signs are 30 inches wide by 24 inches tall.
Interstate Signs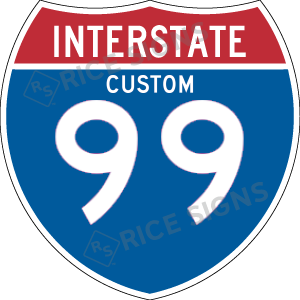 STEP 2: Select Number > > >
Select a state name and enter desired Interstate route number

Interstate signs are an integral part of the highway system in the United States, serving to guide and inform motorists as they travel across the vast network of roads. These signs are standardized across the country, ensuring consistent design and appearance, which in turn facilitates quick comprehension and ease of navigation for drivers. Often mounted overhead or placed on the side of the road, interstate signs use universally recognized symbols and specific colors to convey important information, such as upcoming exits, distances to destinations, and various services available at each exit. The most well-known interstate signs are those that display the shield emblem of the Interstate Highway System. These blue and red shields, featuring a white center with the route number, are easily identifiable and help drivers recognize the entrance to an interstate highway. Other common signs include green guide signs, which provide details about upcoming exits, and blue service signs, which highlight nearby amenities such as gas stations, restaurants, and lodging options. Additionally, brown signs are used to indicate points of interest or recreational areas, while yellow or orange signs communicate construction or other temporary traffic conditions. Collectively, these interstate signs play a vital role in ensuring smooth and efficient travel across the country.
ACTUAL SIGN EXAMPLES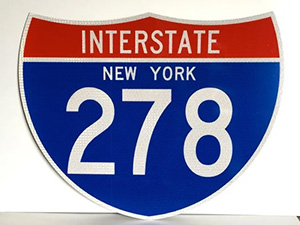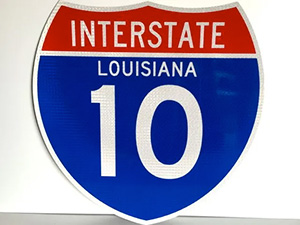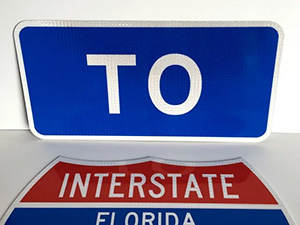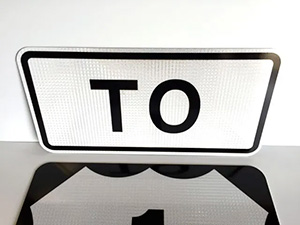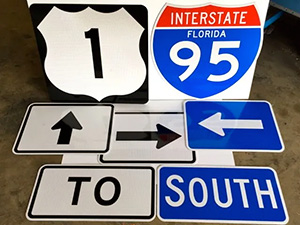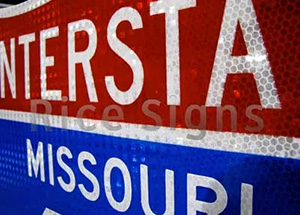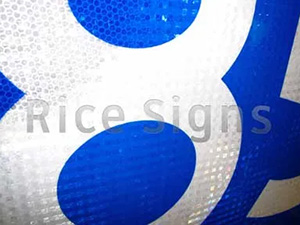 Information on Interstates and Numbered Highway Systems
The purpose of numbering and signing highway systems is to identify routes and facilitate travel. The Interstate and United States (U.S.) highway systems are numbered by the American Association of State Highway and Transportation Officials (AASHTO) upon recommendations of the State highway organizations because the respective States own these systems. State and County road systems are numbered by the appropriate authorities. The basic policy for numbering the U.S. and Interstate highway systems is contained in the following Purpose and Policy statements published by AASHTO (see Page i for AASHTO's address): A. "Establishment and Development of United States Numbered Highways"; and B. "Establishment of a Marking System of the Routes Comprising the National System of Interstate and Defense Highways." Guidance: The principles of these policies should be followed in establishing the above highway systems and any other systems, with effective coordination between adjacent jurisdictions. Care should be taken to avoid the use of numbers or other designations that have been assigned to Interstate, U.S., or State routes in the same geographic area. Overlapping numbered routes should be kept to a minimum. Standard: Route systems shall be given preference in this order: Interstate, United States, State, and County. The preference shall be given by installing the highest-priority legend on the top or the left of the sign panel.