Handicap Parking Signs
What is the pupose of handicap parking signs? They designate accessible parking spaces specifically for individuals with disabilities, ensuring they have convenient and safe access to facilities and services. These signs promote inclusion and equal opportunities for people with mobility impairments by providing closer proximity to entrances and accommodating their specific needs. The signs below represent the common handicap parking signs.
Handicap parking signs are used to reserve parking spots for those who are disabled. A variety of reserved parking signs are available to mark handicap parking spots. These parking signs are typically either green or blue on a white background.
---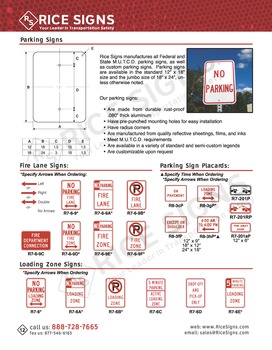 Catalog Page 12
Click to view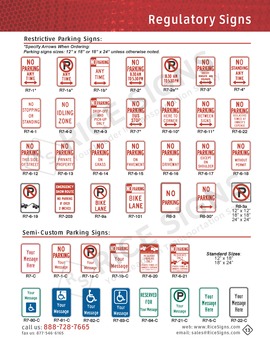 Catalog Page 13
Click to view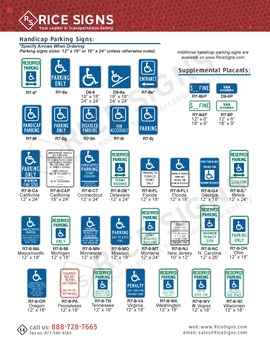 Catalog Page 14
Click to view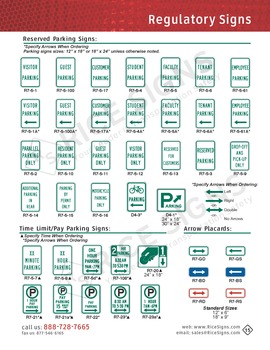 Catalog Page 15
Click to view