Custom Worded Roll-Up Signs
Custom Roll-Up signs allow the customer to choose the words that are printed on the roll-up sign. We can print symbols and logos on signs in addition to text and proofs can be emailed to customers upon request. We manufacture custom roll-up signs in mesh, non-reflective and reflective versions.
We offer orange mesh roll-up custom signs, and white, yellow, lime, and pink roll-up sign styles. These roll-up construction signs can be customized with your wording. Our mesh and roll-up signs are made ASAP so you receive them quickly.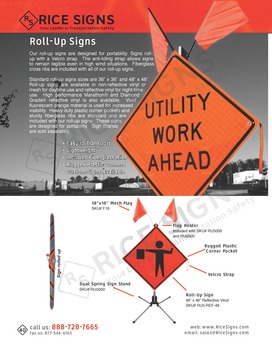 Catalog Page 40
Click to view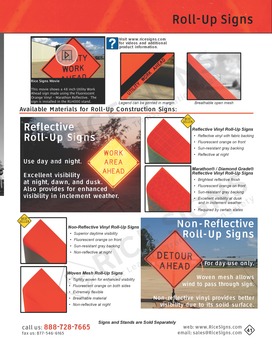 Catalog Page 41
Click to view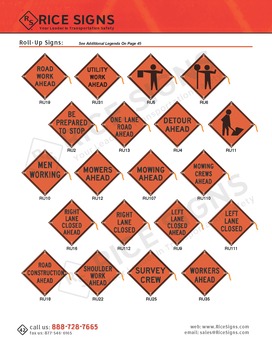 Catalog Page 42
Click to view
Catalog Page 44
Click to view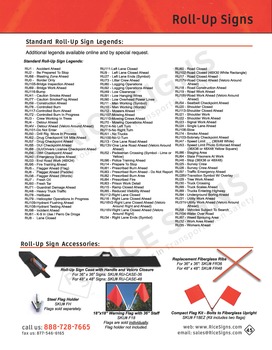 Catalog Page 45
Click to view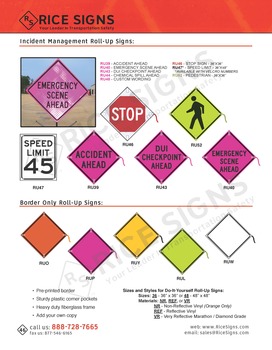 Catalog Page 46
Click to view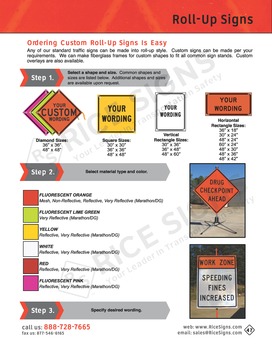 Catalog Page 47
Click to view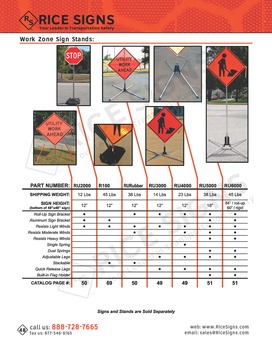 Catalog Page 48
Click to view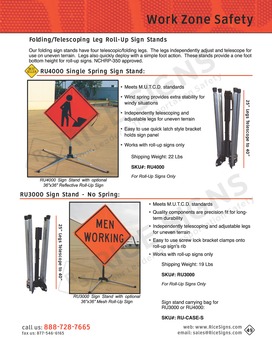 Catalog Page 49
Click to view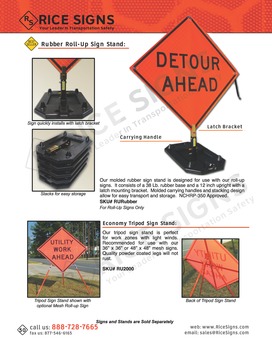 Catalog Page 50
Click to view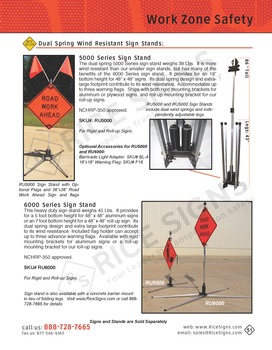 Catalog Page 51
Click to view