Railroad Crossing Signs
The purpose of MUTCD (Manual on Uniform Traffic Control Devices) Railroad Crossing Signs is to alert drivers and pedestrians to the presence of a railroad crossing ahead and to promote safety by encouraging caution when approaching and traversing these crossings. These standardized signs help prevent accidents and ensure smooth traffic flow near railroad tracks. This page lists all of the popular railroad crossing signs. Click each link for more information.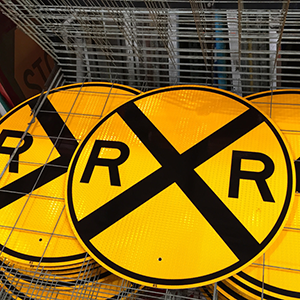 This photo shows the railroad crossing sign being screen printed in our shop

Click on any sign below for more information and pricing.
Railroad Crossing Sign - Crossbuck
A Railroad Crossing Sign R15-1, also known as a crossbuck sign, is a warning sign used at rail-highway grade crossings to alert drivers of the presence of a railway intersection ahead. The sign features an X shape with the words RAILROAD CROSSING to indicate that drivers should exercise caution, slow down, and be prepared to yield to oncoming trains.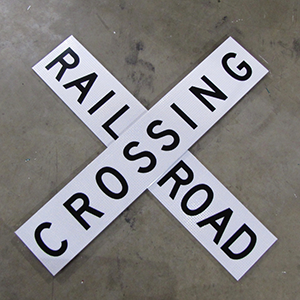 This photo shows the railroad crossbucks R15-1 sign.
Railroad Crossing Sign
The purpose of the MUTCD W10-1 Railroad Crossing sign is to alert drivers of an upcoming railroad crossing, signaling the need for heightened awareness and preparedness to stop if a train is approaching. The sign is characterized by a large, yellow, circular emblem featuring a black 'X' and the letters 'RR', symbolizing a railroad crossing.
Low Ground Clearance
The purpose of the Low Ground Clearance MUTCD W10-5 sign is to warn drivers, particularly those operating vehicles with lower ground clearances or larger vehicles like trucks and buses, of a railroad crossing that has a steep profile or uneven surface. This sign indicates that these vehicles may be at risk of becoming grounded or stuck on the tracks, necessitating extra caution when crossing.
Cross Road With Railroad
The design of the MUTCD W10-2 Cross Road With Railroad sign typically features a yellow diamond-shaped background with a black symbol of intersecting roadways, overlaid with a railroad track to indicate that a railroad track intersects with the road at a 90-degree angle.
Look Both Ways
The importance of the MUTCD W10-6 Look Both Ways sign lies in its role in alerting drivers and pedestrians at a railroad crossing that there are tracks running in both directions, indicating that a train could come from either side.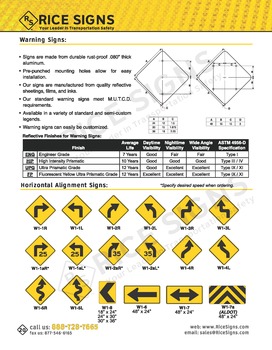 Catalog Page 20
Click to view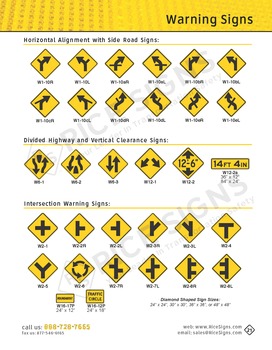 Catalog Page 21
Click to view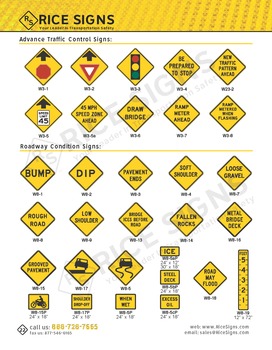 Catalog Page 22
Click to view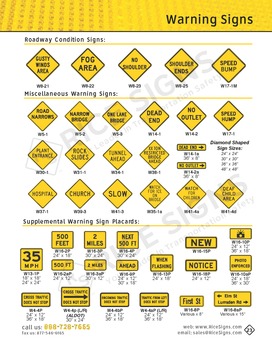 Catalog Page 23
Click to view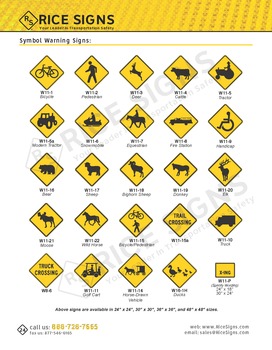 Catalog Page 24
Click to view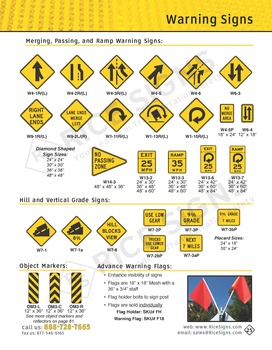 Catalog Page 25
Click to view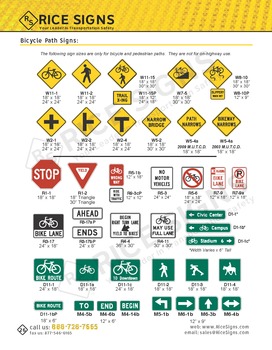 Catalog Page 26
Click to view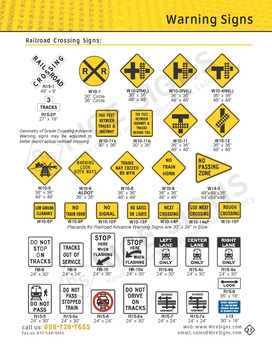 Catalog Page 27
Click to view