Curve and Turn Signs
The Curve (W1-1) and Turn (W1-2) signs, as specified in the Manual on Uniform Traffic Control Devices (MUTCD), serve to warn motorists of upcoming changes in roadway alignment. The Curve sign is used to indicate a gradual bend in the road, while the Turn sign signifies a sharper change in direction. Both signs aim to promote safety by encouraging drivers to reduce speed and exercise caution as they navigate these changes in roadway.
---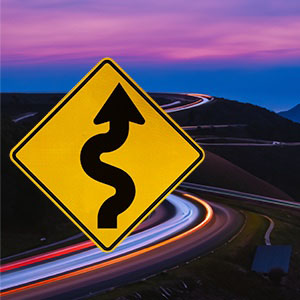 This photo shows a winding road sign.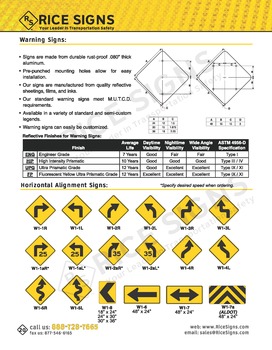 Catalog Page 20
Click to view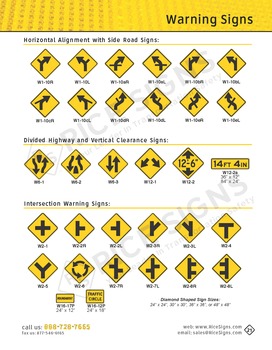 Catalog Page 21
Click to view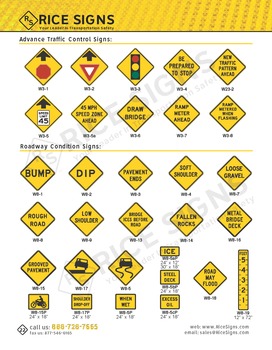 Catalog Page 22
Click to view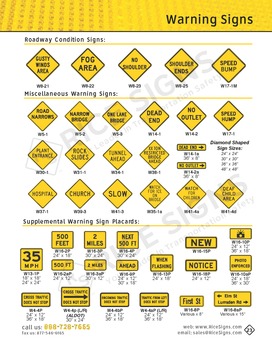 Catalog Page 23
Click to view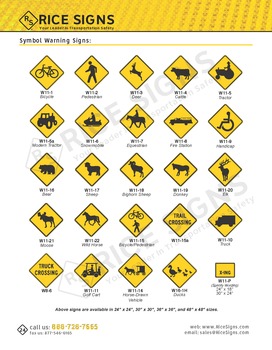 Catalog Page 24
Click to view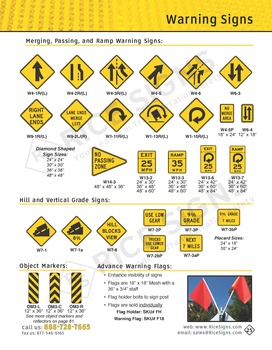 Catalog Page 25
Click to view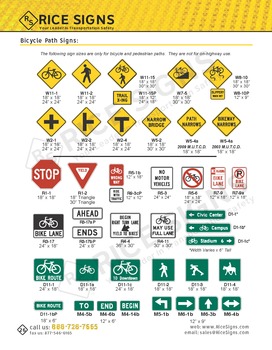 Catalog Page 26
Click to view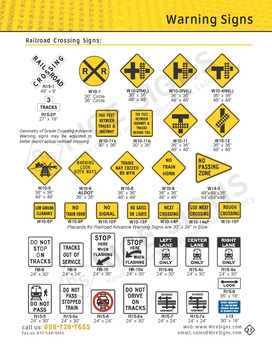 Catalog Page 27
Click to view