Road Machinery Ahead Signs
---
What is the purpose of the Road Machinery Ahead sign? It is used to warn drivers that they are approaching a section of road where heavy equipment is being used for construction or maintenance, signaling them to proceed with caution.

What does Road machinery mean? It refers to the various types of heavy equipment and vehicles specifically designed for constructing and maintaining roads and highways.

What are examples of road machinery? Examples include road rollers for compacting surfaces, asphalt pavers for laying asphalt, graders for leveling surfaces, excavators for digging and moving earth, and snowplows for clearing snow.
Road Machinery Ahead Sign Details:
Road Machinery Ahead Sign is manufactured on durable rust-proof .080" aluminum
Pre-punched 3/8" mounting holes in top and bottom for easy installation.
Meets M.U.T.C.D. specifications for highway use.
See Road Machinery Ahead Signs in our catalog on page 56.
In Stock - Usually ships same or next business day.
High Intensity Prismatic Reflective on .080" Aluminum:
MATERIAL
SIZE
WORDING
PRICE PER SIGN
ADD TO CART
Catalog Part #
1 to 2
3 to 5
6 +



High Intensity Prismatic

30" x 30"
Road Machinery Ahead

$95.37

$85.83
$81.06

W21-3-3030-HIP

36" x 36"
Road Machinery Ahead

$145.97

$131.37
$124.07

W21-3-3636-HIP

48" x 48"
Road Machinery Ahead

$226.93

$204.24
$192.89

W21-3-4848-HIP
Fluorescent Orange Prismatic Reflective on .080" Aluminum:
MATERIAL
SIZE
WORDING
PRICE PER SIGN
ADD TO CART
Catalog Part #
1 to 2
3 to 5
6 +



Fluorescent Orange Prismatic

30" x 30"
Road Machinery Ahead

$111.87

$100.68
$95.09

W21-3-3030-FLO

36" x 36"
Road Machinery Ahead

$154.77

$139.29
$131.55

W21-3-3636-FLO

48" x 48"
Road Machinery Ahead

$245.19

$220.67
$208.41

W21-3-4848-FLO
---
Available Reflective Finishes:
High Intensity Prismatic Reflective
Fluorescent Orange Prismatic Reflective

Most common reflective finish used for traffic signs
Meets federal minimum requirements
10 Year Outdoor Durability

Brightest and most visible
Exceeds federal minimum requirements
10 Year Outdoor Durability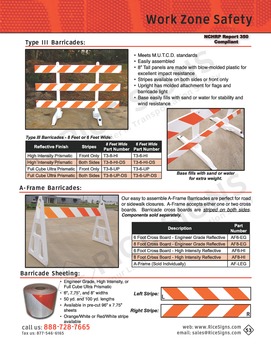 Catalog Page 53
Click to view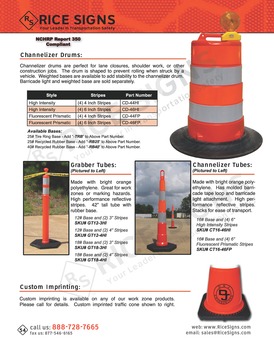 Catalog Page 54
Click to view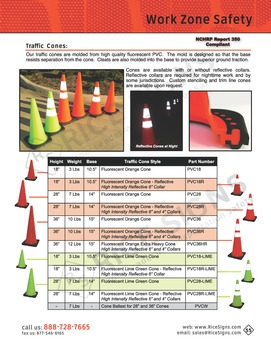 Catalog Page 55
Click to view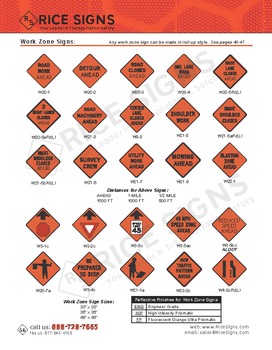 Catalog Page 56
Click to view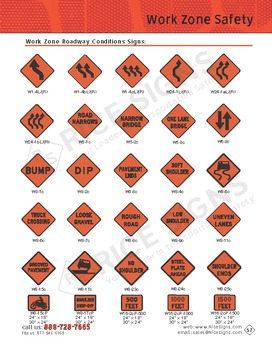 Catalog Page 57
Click to view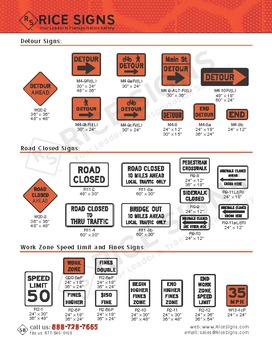 Catalog Page 58
Click to view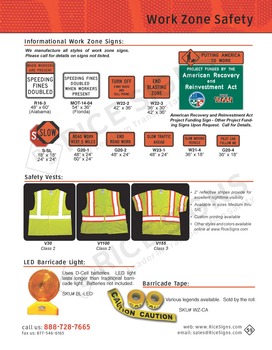 Catalog Page 59
Click to view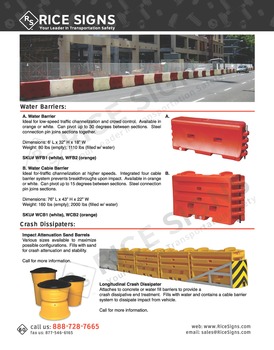 Catalog Page 60
Click to view
---
Road Machinery Ahead Sign Specifications:
Legend:

ROAD MACHINERY AHEAD

MUTCD Sign Code #:

W21-3

Shape:

Diamond

Color:

BLACK on ORANGE

Available Road Machinery Ahead Sign Sizes and Weights:

Size: 30" x 30"; Ship Weight: 7.8 lbs
Size: 36" x 36"; Ship Weight: 11.2 lbs
Size: 48" x 48"; Ship Weight: 19.9 lbs

Available Styles:

High Intensity Prismatic Reflective on .080" Aluminum
Fluorescent Orange Prismatic Reflective on .080" Aluminum

Full Road Machinery Ahead Sign Description:

Road Machinery Ahead Signs have a orange background color. The text and border are black. Road Machinery Ahead Signs are diamond shaped.

Mounting Hole Placement: