Weight Limit Tons Symbol Signs
---
Weight limit signs that show pictures of different style trucks and the weights allowed are used to indicate specific weight restrictions for different classes of vehicles, based on their size, weight, and number of axles; these signs typically include a series of images showing different types of trucks or other vehicles, along with the corresponding weight limits allowed for each category. This sign can be customized for any weights and differnet truck pictures.
Weight Limit Tons Symbol Sign Details:
Weight Limit Tons Symbol Sign is manufactured on durable rust-proof .080" aluminum
Pre-punched 3/8" mounting holes in top and bottom for easy installation.
Meets M.U.T.C.D. specifications for highway use.
See Weight Limit Tons Symbol Signs in our catalog on page 7.
In Stock - Usually ships same or next business day.
High Intensity Prismatic Reflective on .080" Aluminum:
MATERIAL
SIZE
WORDING
PRICE PER SIGN
ADD TO CART
Catalog Part #
1 to 4
5 to 9
10 +



High Intensity Prismatic

24" x 36"
Weight Limit Tons Symbol

$101.20

$96.14
$91.08

R12-5-2436-HIP

36" x 48"
Weight Limit Tons Symbol

$213.51

$202.83
$192.16

R12-5-3648-HIP

48" x 60"
Weight Limit Tons Symbol

$301.51

$286.43
$271.36

R12-5-4860-HIP
Full Cube Prismatic Reflective on .080" Aluminum:
MATERIAL
SIZE
WORDING
PRICE PER SIGN
ADD TO CART
Catalog Part #
1 to 4
5 to 9
10 +



Full Cube Prismatic

24" x 36"
Weight Limit Tons Symbol

$110.22

$104.71
$99.20

R12-5-2436-UPG

36" x 48"
Weight Limit Tons Symbol

$238.92

$226.97
$215.03

R12-5-3648-UPG

48" x 60"
Weight Limit Tons Symbol

$405.79

$385.50
$365.21

R12-5-4860-UPG
---
Available Reflective Finishes:
High Intensity Prismatic Reflective
Full Cube Prismatic Reflective

Most common reflective finish used for traffic signs
Meets federal minimum requirements
10 Year Outdoor Durability

Brightest and most visible
Exceeds federal minimum requirements
10 Year Outdoor Durability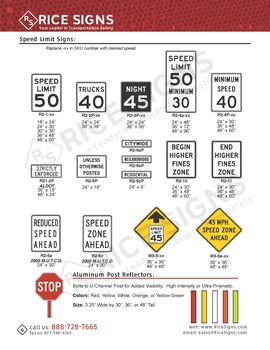 Catalog Page 6
Click to view
Catalog Page 7
Click to view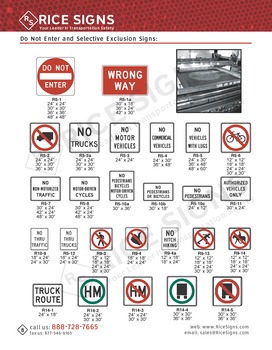 Catalog Page 8
Click to view
---
Weight Limit Tons Symbol Sign Specifications:
Legend:

WEIGHT LIMIT TONS SYMBOL

MUTCD Sign Code #:

R12-5

Shape:

Vertical Rectangle

Color:

BLACK on WHITE

Available Weight Limit Tons Symbol Sign Sizes and Weights:

Size: 24" x 36"; Ship Weight: 7.5 lbs
Size: 36" x 48"; Ship Weight: 14.9 lbs
Size: 48" x 60"; Ship Weight: 24.8 lbs

Available Styles:

High Intensity Prismatic Reflective on .080" Aluminum
Full Cube Prismatic Reflective on .080" Aluminum

Full Weight Limit Tons Symbol Sign Description:

Weight Limit Tons Symbol Signs have a white background color. The text and border are black. Weight Limit Tons Symbol Signs are vertical rectangle shaped.

Mounting Hole Placement: